Church Square Public Realm Investment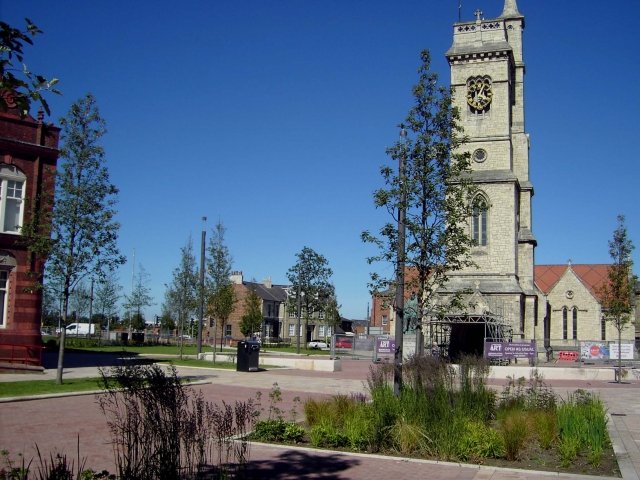 Church Square, surrounding Hartlepool Art Gallery and Christ Church in the heart of the Innovation and Skills Quarter, has been developed into a high quality public open space framing the Church and surrounding heritage buildings and creating a facility for public outdoor events and exhibitions. 
Investor: National Lottery Heritage Fund. 
The Church Square has been pedestrianised and now incorporates a large oval event space encircled by trees and raised seating, providing a public space setting for the Hartlepool Art Gallery, Northern School of Art and a number of businesses. Natural materials were utilised in the construction, including granite and clay pavers, enhancing the setting of the Grade II listed Christ Church and the surrounding Church Street conservation area.
A market will take place on the square on the last Saturday of every month following the urgent restoration works to Christ Church's tower currently underway.
A business association has been launched, offering support for local businesses in the area, and to develop a programme of events and activities. See the Business Networks page for more details.
Related Investment: Innovation and Skills Quarter Strategy; Church Street Public Realm Investment; Stockton Street Investment; Church Street Conservation Area Revival; Town Centre Masterplan 2020.