Hartlepool is located on the North East coast of England. As the northern most local of authority in the Tees Valley, businesses located in Hartlepool are eligible for funding and support through the Tees Valley Combined Authority and other regional initiatives.
The new Teesside Freeport also presents significant opportunity to Hartlepool based businesses, with two of the deep water sea ports, ABLE Seaton Port and the Port of Hartlepool, located in Hartlepool
The wider Teesside area is easily accessible, from Hartlepool, by car or by public transport, with the added benefit of quicker access to the nearby cities of Durham, Sunderland, and Newcastle.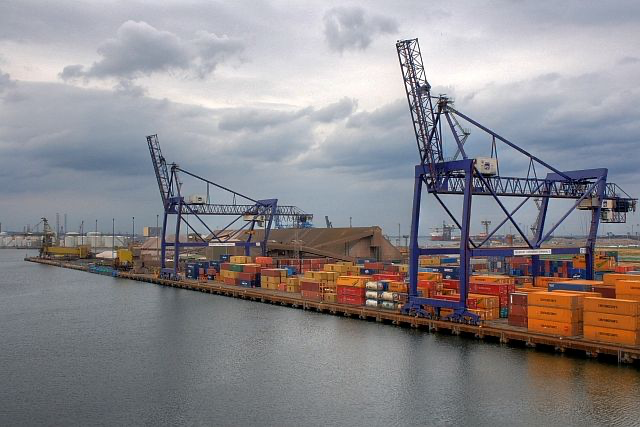 Hartlepool based businesses are within easy access of some of the UK's few lock free, deep water, tidal sea ports, located at Hartlepool Port (operated by PD Ports) and Teesport. Both of these major local ports are included under the new Teesside Freeport, which will allow businesses to trade under reduced regulations within the Freeport area, covering 4,500 acres. Local businesses will benefit from both the easy access to the ports themselves, and from the boost the Freeport will provide to the Region's economy.
Both ports provide access to multiple terminals, boasting a range of facilities. For example, both ports offer a range of options for roll-on/roll-off vessels, with Teesport Ferry Terminal able to handle RoRo vessels of up to 200 metres in length, and up to 10.5 metres in draughts. Furthermore, due to their close proximity and lock-free access to the North Sea, both local ports offer the fastest possible turnaround for shipping.
Teesside International Airport is one of the largest and best-equipped regional airports in the UK and is capable of handling some of the largest and fastest aircraft in the world.
Teesside International Airport is also included under the new Teesside Freeport, which will support local businesses in trading overseas, by reducing the wider UK's stricter trading regulations in the Freeport area.
Newcastle International Airport is just over 40 miles from Hartlepool and offers a wide range of destinations from Europe to Asia to North America.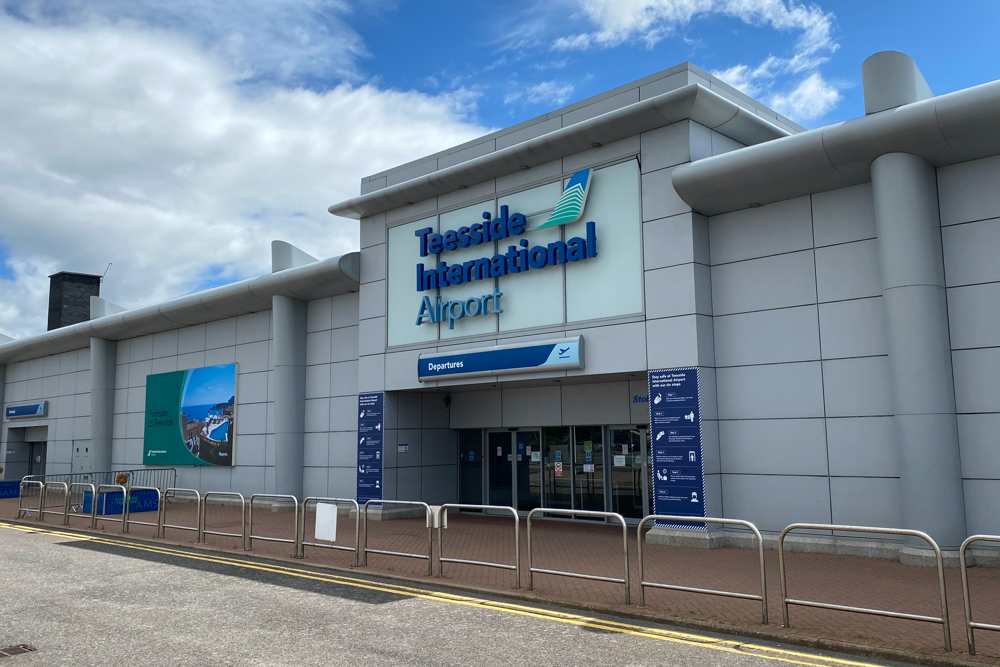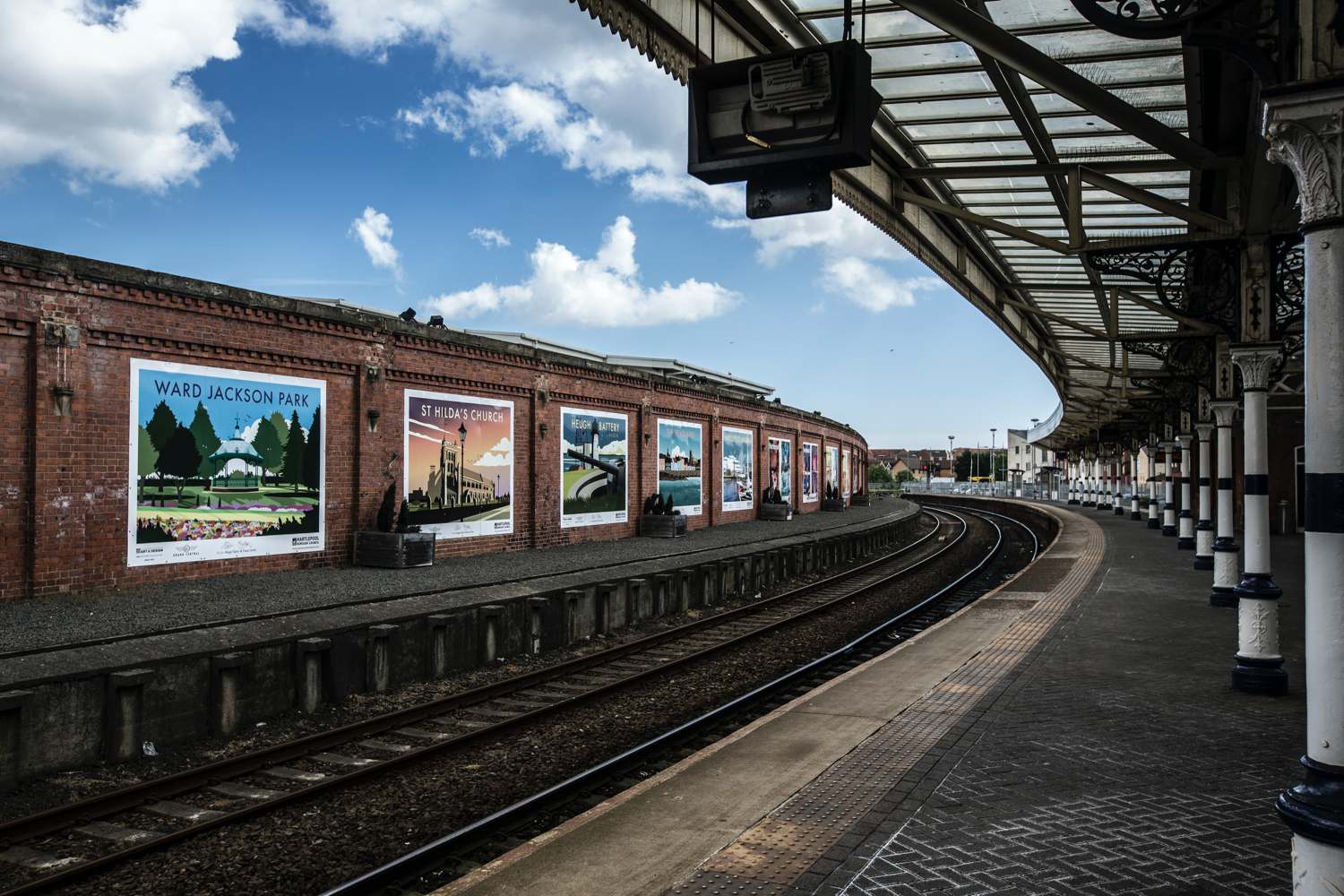 Hartlepool is connected directly to London and York via the Grand Central rail service providing up to four trains daily. Furthermore, there are 18 trains per day that operate between Darlington and London with a journey time of 2 hours 30 minutes from Northern Railway. 
Works are now underway to reopen Hartlepool Train Station's disused second platform, which will allow for more trains to pass through, and provide better connectivity to the town. For details about Hartlepool's train station please click here.
Hartlepool has great road connections to the rest of the North region and beyond. There is just a short distance to two major highways, A1(M) and A19 (North and South), both of which have recently benefitted from road improvements, such as the widening and addition of lanes to the A19..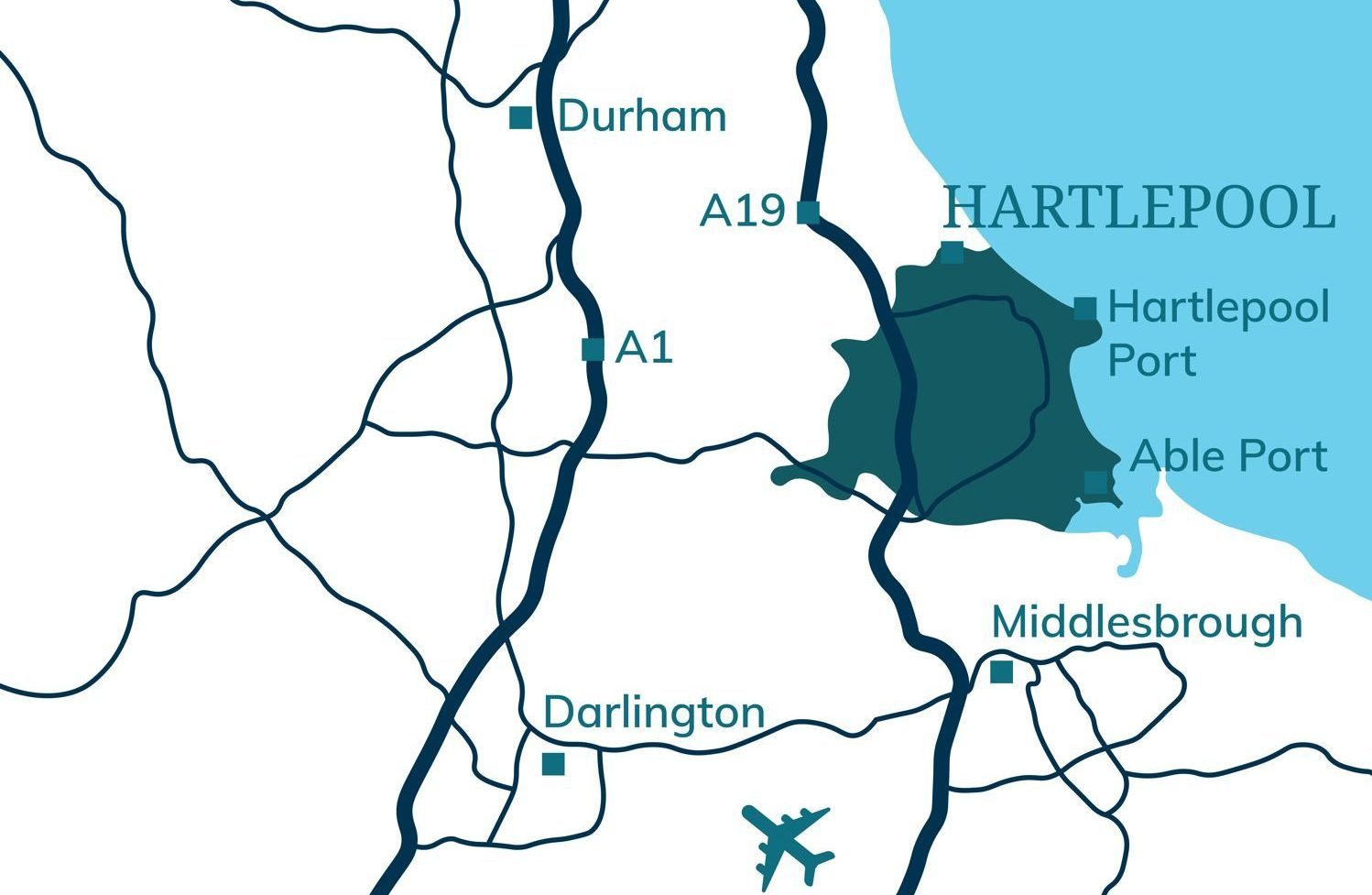 If you would like to get in touch with the team for further information please contact the team:
Email: business.support@hartlepool.gov.uk 
Telephone: (01429) 867677
For regular updates follow our Twitter Account @InvestHpool