Meet Natalie, Natalie Michelle Designs - hobby becomes successful business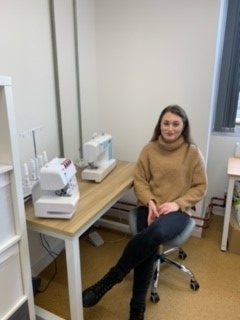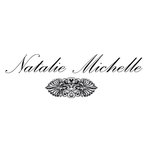 Clothes designer/maker Natalie Walpole sells her products all around the world – but running her own business wasn't something she initially set out to do.
"It all started off as a hobby when I finished university and I hadn't really thought about setting up my own business. In those early days I put up a few photos on Instagram to showcase my designs and then out of the blue a boutique messaged me," says the 28-year-old who graduated in Fashion Enterprise from the then Hartlepool-based Cleveland College of Art and Design (now The Northern School of Art). "They asked me to make some pyjama sets for them and this led to quite a lot of orders, and that set me off thinking about setting up my own business," she adds. That was six years ago and now she is the proud owner of Natalie Michelle which is based at The BIS, the Hartlepool Borough Council-run centre for creative industries in Whitby Street.
She designs and makes mainly women's holiday wear, but also pyjama sets and lounge wear. She has also recently branched out into related children's wear. Trading on a range of well-known online platforms, including Depop, Instagram, Etsy and Facebook, she has seen business go from strength to strength. "I'm dealing with order from all over the world, including Australia, America, Spain, France and even Hawaii," she says.
"I expected the business to tick over when I first started out, but it just got busier and busier. Over the last three or four years it has really taken off. When the pandemic hit I thought it would be really quiet, but it has proved to be the opposite."
Natalie, a former pupil of St Hild's Church of England School in Hartlepool, says that running your own business is very hard work and you have to be prepared to put the hours in.
"It is always on your mind, a 24/7 commitment and it can be hard to switch off. But there are also benefits of running your own business, including the flexibility to work when you want."
"My advice to anyone thinking of launching their own business would be to specialise in doing something you have a passion for and really love."