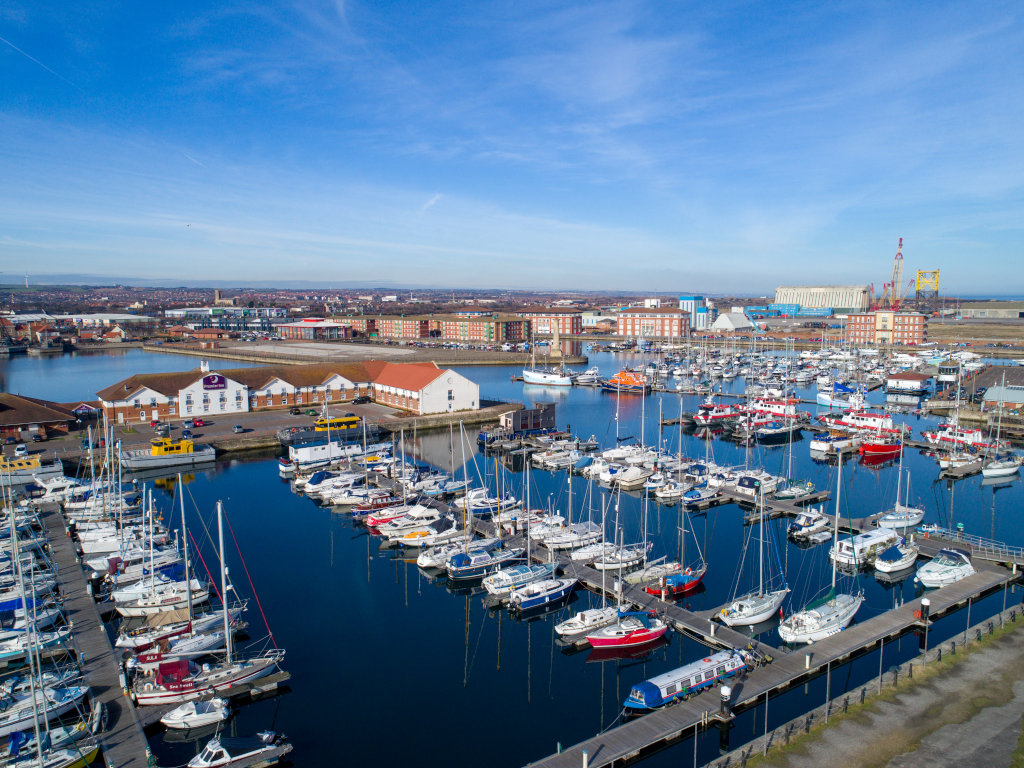 Hartlepool Waterfront will be developed into a landmark destination with a mix of civic, cultural, leisure, and visitor attractions that will complement the restaurants, cafes, bars, and shops around Hartlepool Marina. This is an opportunity to create a day-out visitor experience, building upon the visitor offer at the National Museum of the Royal Navy (Hartlepool) and creating new developments on the former Jacksons Landing site.
Investor: Hartlepool Borough Council, Tees Valley Combined Authority, National Museum of the Royal Navy.
Hartlepool Borough Council are driving forward plans to regenerate the 4.7 acre vacant site at the Waterfront beginning with a £1.5 million investment in a linear park, a stretch of high quality public realm along the south side of the waterfront, connecting people to the historic Highlight monument.
The public realm works include a walkway, green spaces, boundary seating, coastal planting and new LED lighting, providing a statement of intent for the future transformation of the site.
Related Investment: Town Centre Masterplan, Church Street.