Meet Kim McDermottroe, Greener Lavelle - Kim's mission to inspire!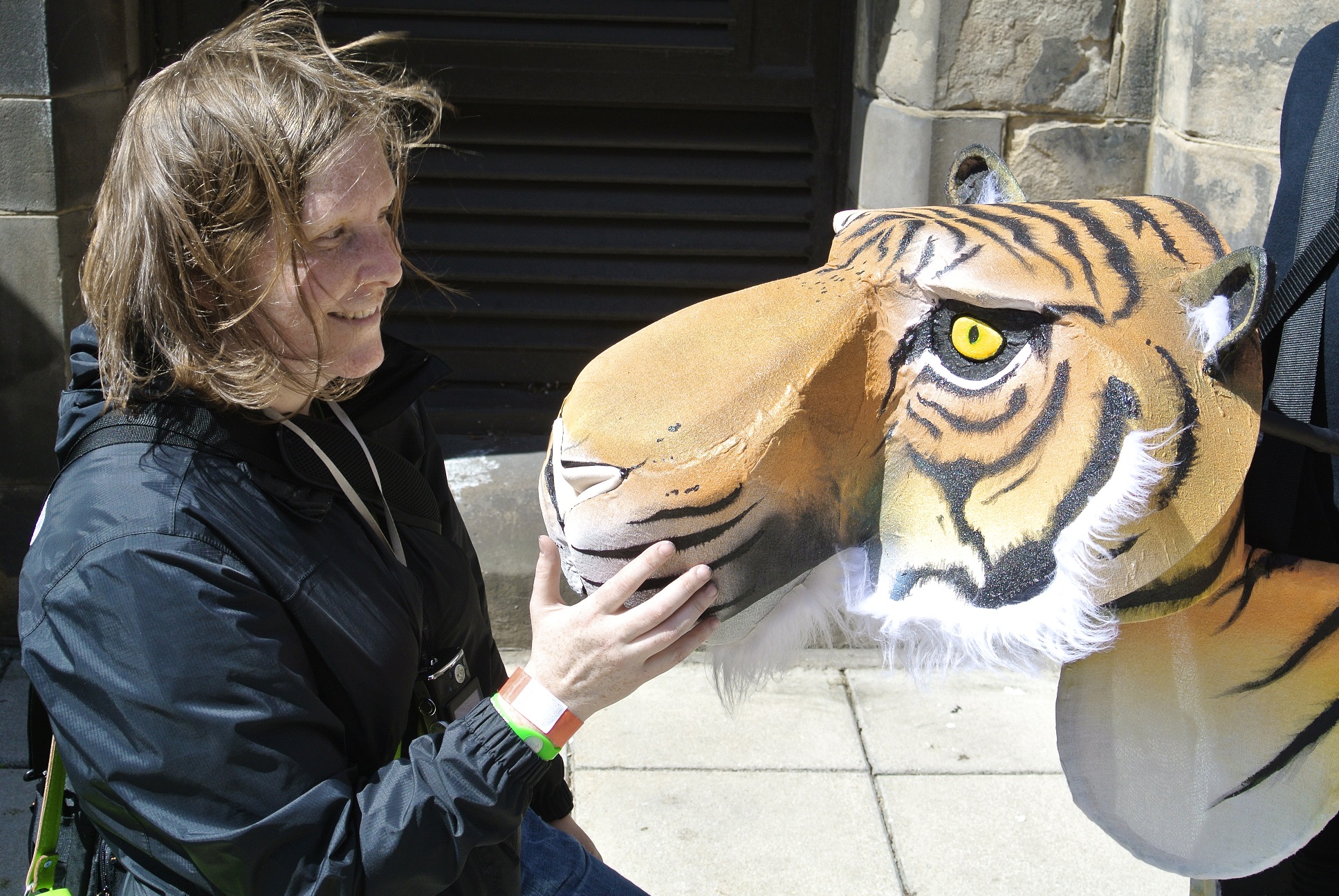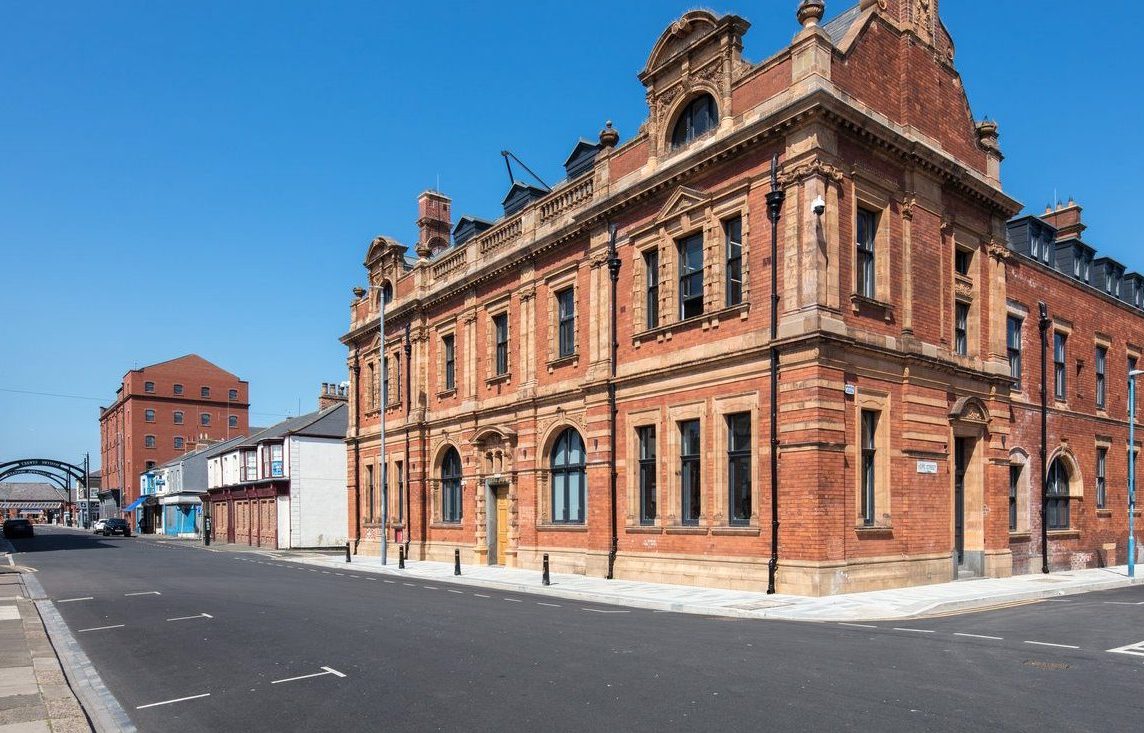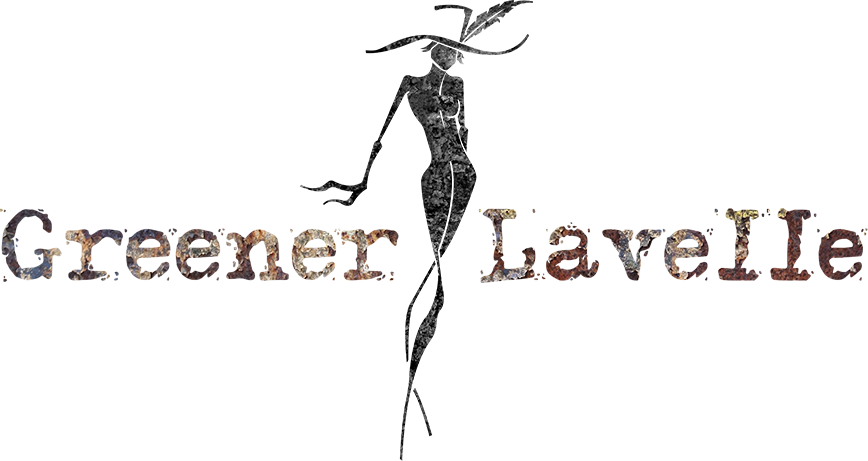 "When my partner Dave came in from work one day and couldn't sit down because there was a camel on the settee I knew it was time to move on to bigger premises!" The camel was, of course, one of designer/maker Kim McDermottroe's renowned creations.
A graduate of the then Cleveland College of Art and Design (now the Northern School of Art), Kim is the owner of Greener Lavelle.
In short, the company aims to inspire imagination and wonder, bringing fantastical creatures to life. Kim has a varied portfolio of work, ranging from costume design and construction, bespoke puppet design and construction, illustration, creative direction and arts workshop facilitation. She has worked on many large scale carnival structures at flagship events across the North-East, including the Community Carnival element of the Stockton International Riverside Festival (SIRF), a Reindeer Parade in Middlesbrough and a Halloween celebration in Hartlepool. Greener Lavelle also specialises in producing costumes for museums, including creating historical replicas for staff to use in object handling sessions, the design and creation of educational costumes for visiting children to wear and set and prop design.
Kim has been particularly keen to develop the hire side of her business –ensuring that her creations are not just one-off commissions but also available for repeat appearances at a range of events, including weddings and birthday celebrations.
"Imagine our majestic White Stag attending your wedding celebrations or if you're a fantasy fan, you can have Rapskallion, our smoke-breathing dragon as an extra special guest at your nuptials. From festivals to family celebrations, if your outdoor event has the space we can bring the wonder," says Kim
But it could have all been so different…
"I was at uni and my friend and I had been both been accepted for teacher training," recalls Kim. "Then it suddenly dawned on us that all we had known was education and we decided that we needed a bit of life experience."
Greener Lavelle was established in 2003 with a friend, operating out of the home of her friend's parents. Following an amicable split, she became sole proprietor of the company and subsequently began working from the home she shared with Dave before moving to the Hartlepool Enterprise Centre in Brougham Terrace in October 2017.
COVID-19 has hit the business hard and Kim is grateful for the support she has received in the shape of Government grants. "It would have been catastrophic without this financial support. I wouldn't have been able to pay the rent on the studio," she says. With light at the end of the tunnel, Kim is confident that the company will be in a position to quickly move forward post-pandemic.
So drawing on those life experiences that she set out to build, what does she have to say to people thinking of setting up their own businesses?
"I think everyone should consider a little spell of being self-employed – it is certainly character building if nothing else. It's so important to do a good job and my advice would be to ensure you are able to do one or two things really well before expanding your services. Trying to do too much too soon can spread you too thinly and impact on the quality of what you produce. And always remember – you are only as good as your last job!"
Greener Lavelle can be contacted at www.greenerlavelle.co.uk or kim@greenerlavelle.co.uk